We all have to work for a living. But these days it's less and less at a office and more often than not at home. Still, that usually means four white walls, a stationary desk and a window view of city buildings. To truly have a proper work/life balance, it's time for a workcation.
The idea—combining work with vacation—is nothing new. Sir Richard Branson was an advocate long before it became popular (but then again, he's a billionaire and has his own private island)! Workcations afford a lot of benefits: the change of scenery boosts inspiration and serotonin levels. Creativity increases as does a feeling of relaxation. Then there are the positives of paying less for rent and food, especially if you pick a destination that's a bit off-the-beaten-track.
Since many companies have flexible working policies, ours included, digital nomads have embraced the proposition. So, instead of staying in a concrete jungle, why not go somewhere more picturesque and inspiring? We've narrowed down the top places to become a digital nomad and provided tips for making sure your next workcation goes smoothly! So, pack your laptop and notebook, fill your suitcase with essentials and go!
If you crave the beach: Canary Islands, Spain
If you're based somewhere north or gray, gray, gray, you covet the sun. It goes without saying that instead of logging in from our home computer, we prefer a workcation somewhere warm and the Canary Islands offer sun and relaxation aplenty.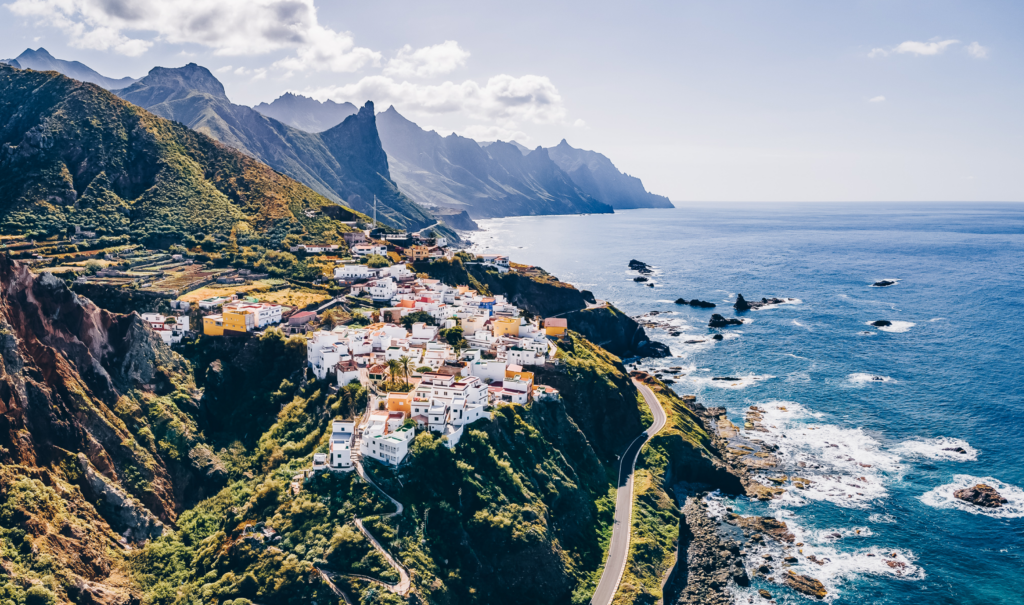 With incredible beaches and natural volcanic landscapes, all seven islands are worth a visit, but Tenerife boasts a heady mix of sun and city. You get the island vibe but still have your basic needs met. Tenerife is so friendly to digital nomads that it hosts The Tenerife Digital Nomads Fest every June. The four-day festival provides ample opportunities to network with old and new contacts and to get tips on working remotely.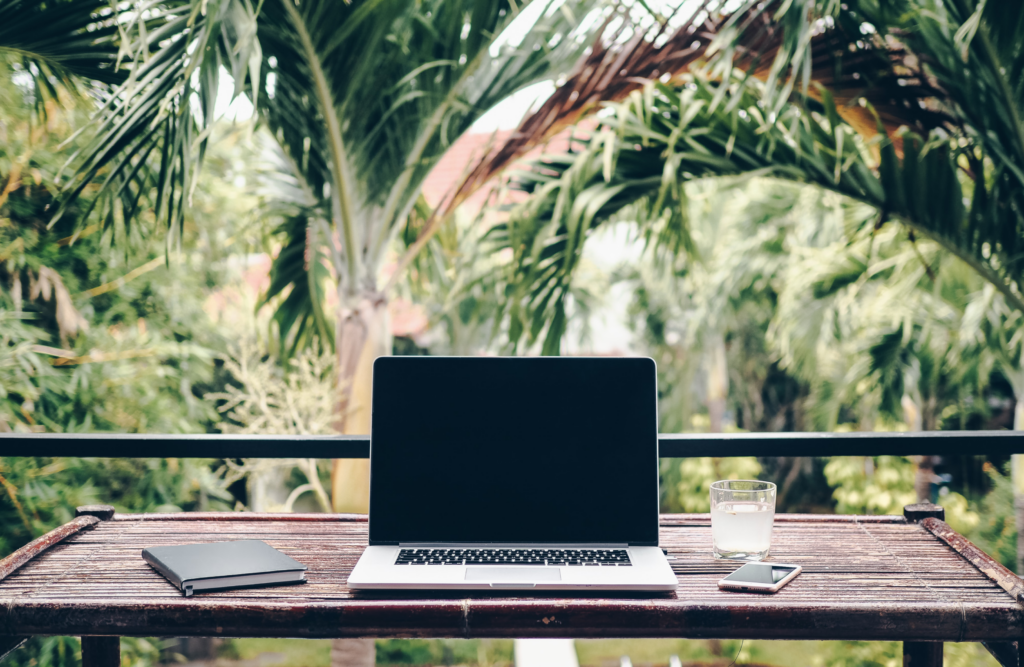 Tenerife boasts hundreds of digital nomads currently, making it a strong community of expats and a great place to make friends. Wi-Fi access is everywhere so your work won't suffer. When it's time to relax, you have a choice between mountains, forests, canyons and beaches. Spend the morning in the sea and the afternoon hiking. If you need to really relax, spa hotels abound throughout the island. And the local food satisfies. Try the papas arrugadas (wrinkled potatoes), usually served with mojo, a traditional sauce from the Canary Islands made with pepper, coriander, parsley and/or garlic!
If you crave a low cost of living: Lisbon, Portugal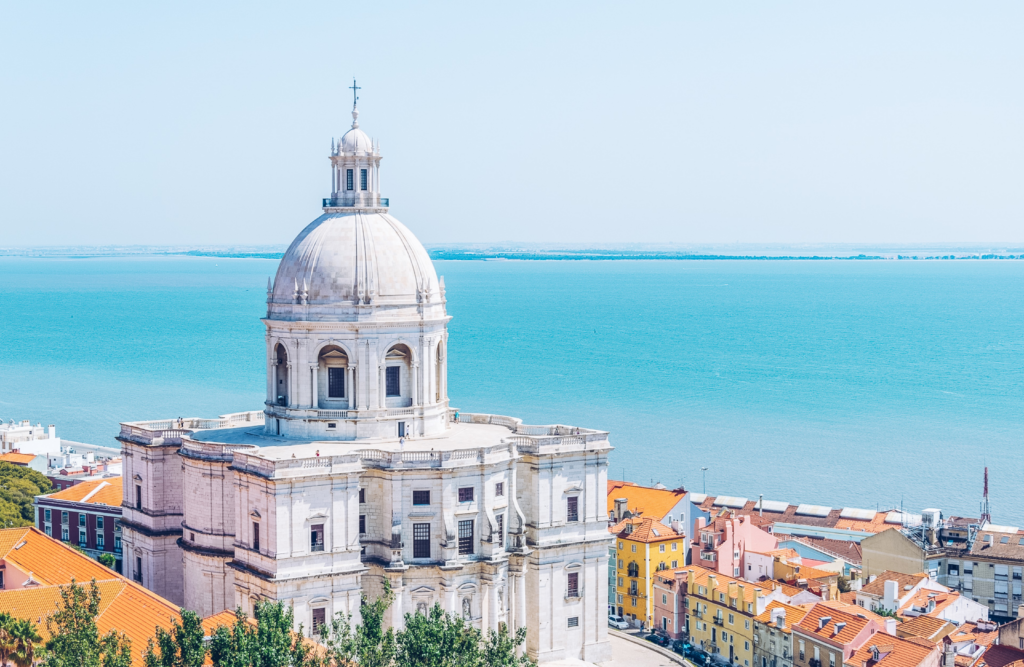 If you prefer an urban environment to a more rural setting for your workcation, you need to consider the cost of living, from rent to a cup of coffee. Can you afford a good quality of life and a basic apartment with all the essentials?
Many cities are out of the question for digital nomads, Berlin included, but Lisbon has become a digital nomad mecca in recent years. The rent is still comparatively cheap and the cost of coffee won't set you back too many euros. In addition, the temperate and sunny climate make Lisbon an ideal place for a workcation anytime of year. Lisbon also boasts a plethora of co-working spaces and charming cafes, often designed to use the abundant daylight at its prime. We all know how important the sun is for increasing productivity!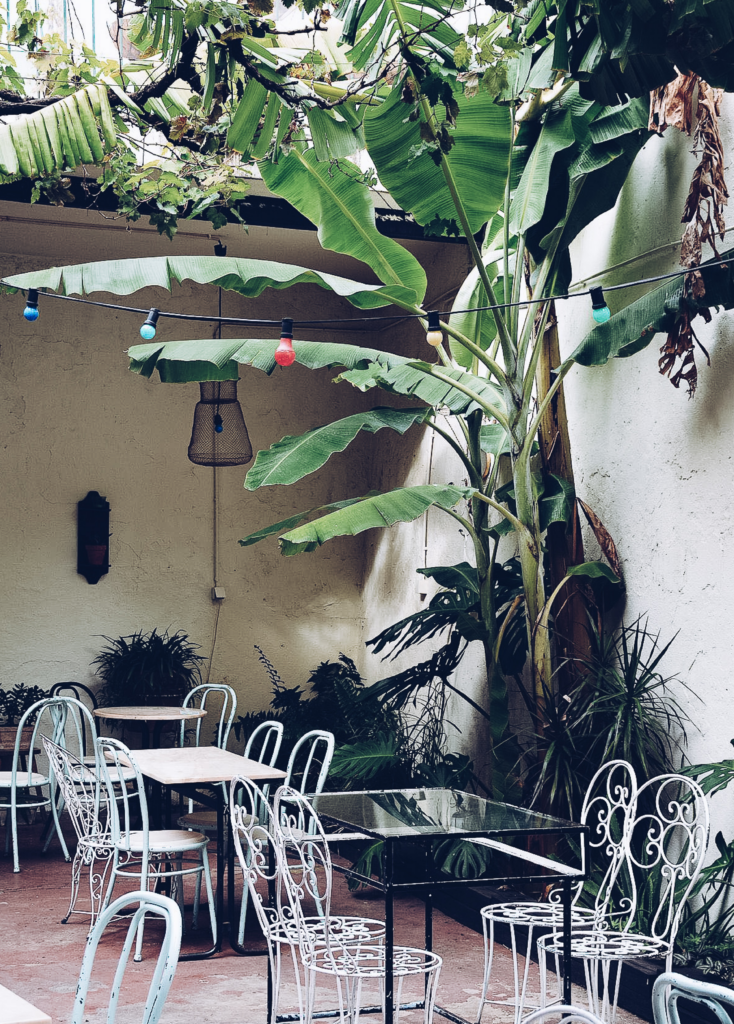 Digital nomads love Casa Independente near the Alfama district. Spacious tables and a great selection of coffee and food—including warm pastel de nata—abound. Owners Inês Valdez and Patrícia Craveiro Lopes created a safe space for creatives to flourish and boy do they flourish thanks to the many exhibitions and events during the year as well as the atmosphere. Think rustic seating and a patio draped in greenery.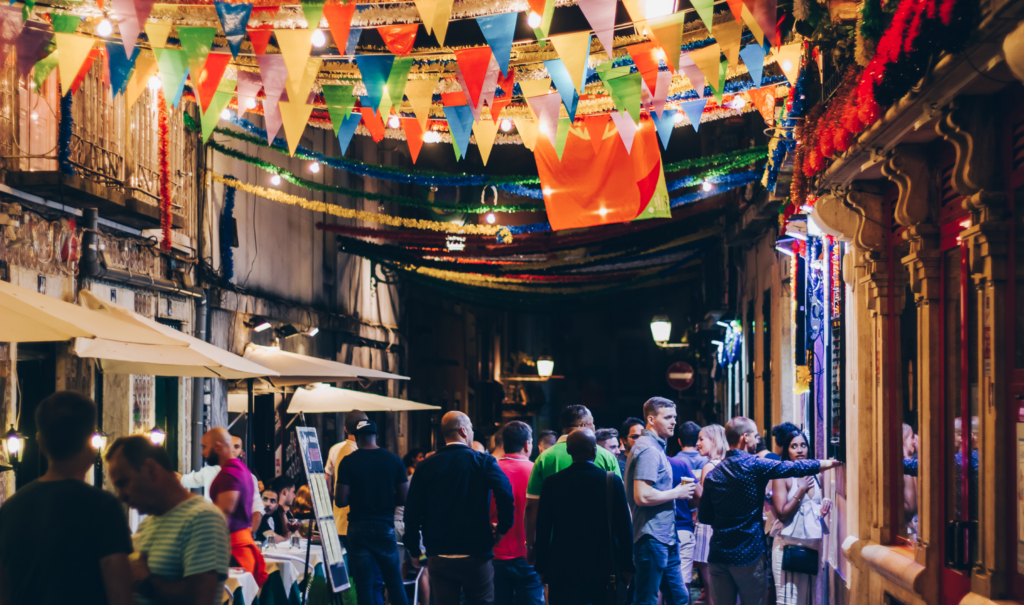 When not working, walk through Lisbon, which is built on seven hills and boasts vantage points called miradouros to watch the city from above. Weave among colorful old townhouses and pastel-colored and tiled buildings. At night, enjoy the sounds of fado as you dance the night away. Want to know more about the city? Check out our Lisbon city guide.
If you crave the mountains: Innsbruck, Austria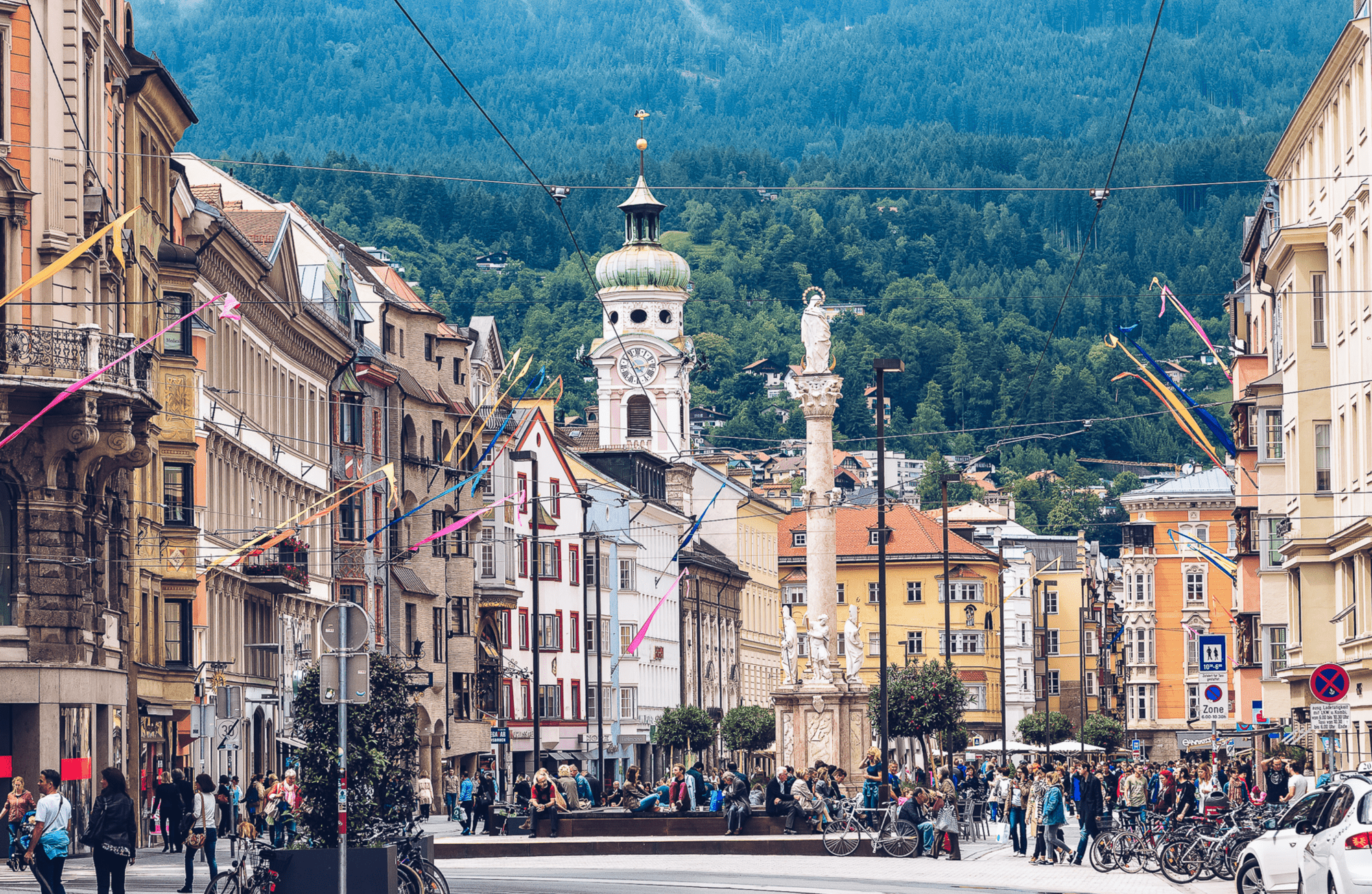 Alpine destinations have become popular in recent years for remote work and Austria tops the list of the best places for a workcation. Clean air, massive green areas, and a plethora of mountains offer the perfect contrast to bustling cities teeming with people and cars. Innsbruck boasts the ideal mix of small-town energy, pastel-colored buildings and chic cafes such as ​​Coffeekult.
When it comes to work, there's nothing like waking up in the morning, breathing in the fresh mountain air as you sip your morning joe. Birdsong on the breeze and church bells tolling in the distance make Innsbruck one of the best places for a workcation. It's no wonder that hundreds of digital nomads have fled larger cities in Central Europe and have made Innsbruck their workcation base.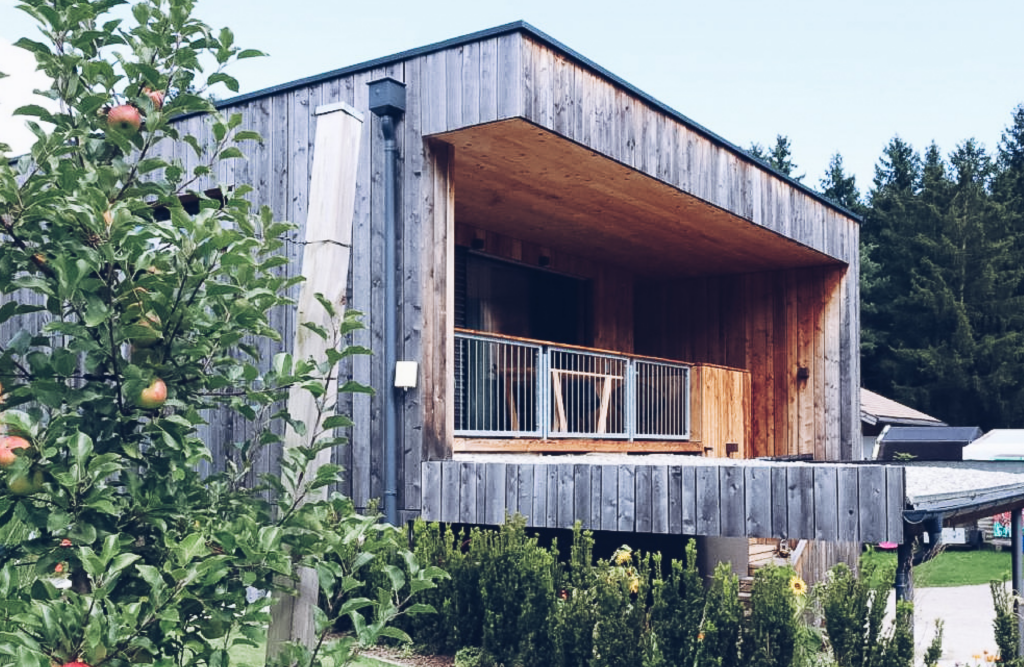 Innsbruck is the perfect spot for hikers and outdoor enthusiasts who love to explore the dense forests and diverse range of flora and fauna in their free time. Chalet M&M offers reliable WiFi and each apartment features a dining area, fully equipped kitchen, and a balcony with mountain views. The chalet's proximity to hiking and cycling trails make it the ideal spot to spend your workcation. Just don't stay longer as the price for permanent accommodation is quite high.
If you crave a melting pot of cultures: Marseille, France
Believe us: changing your environment, even temporarily, can help you to think in a new way, to see things from novel perspectives. And if you're looking for a multicultural environment and an enriching creative center, head to Marseille! Food, coffee and accommodations are much cheaper than other cities in Europe and then, you're right by the mighty Mediterranean.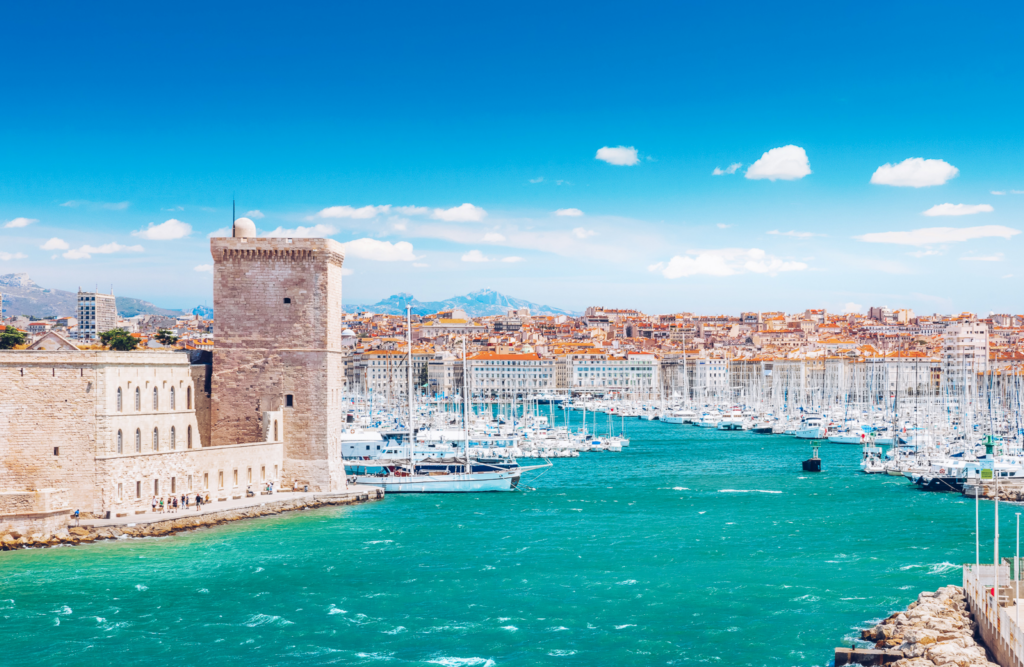 Marseille is a melting pot of cultures, thanks to its proximity to North Africa and as a travel hub. Young workers head to Saint Victor for its myriad co-working spaces, hip bars and cafés with high-speed WiFi. When you get tired of coffee—mon dieu!—Marseille's food scene rivals that of other big cities in France. Expect a lavish mishmash of culinary influences from North Africa to French to Spanish to Italian. Head to Une Table, au Sud, for a special dinner by the sea if you want to splurge.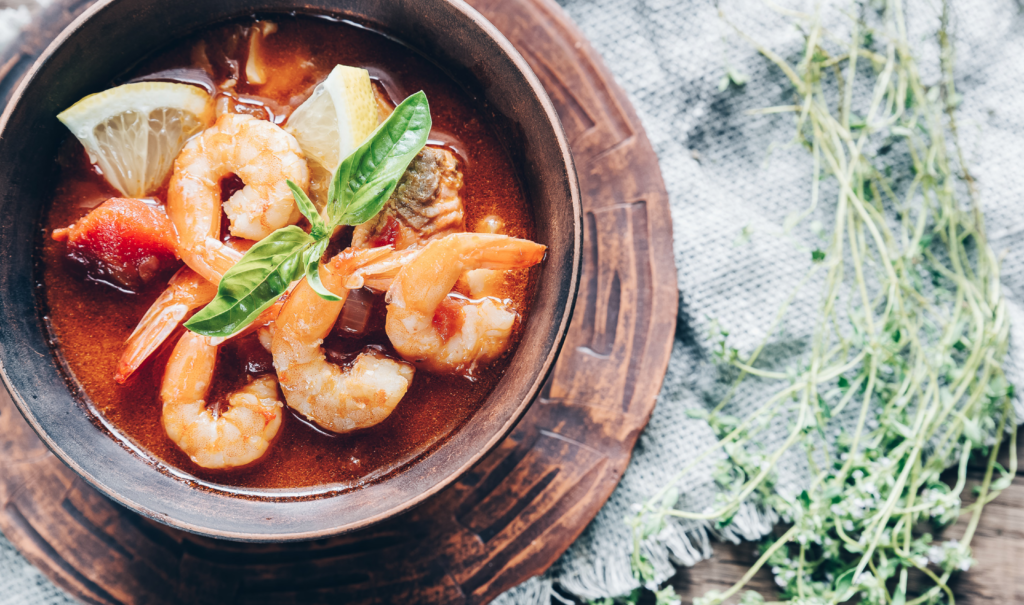 After work, explore the many markets and boutiques near the water. Admire the boats leaving Vieux Port, the beating heart of the city, or take a day trip on the Cote Bleue line to Miramas, said to be one the most beautiful train routes in all of France.
If you crave a cosmopolitan lifestyle: Milan, Italy
Italy is ranked one of the best countries in Europe for workations and it's not surprising: every Italian region, city, and village boasts its unique charm and affords fantastic solutions for your wellbeing during workations!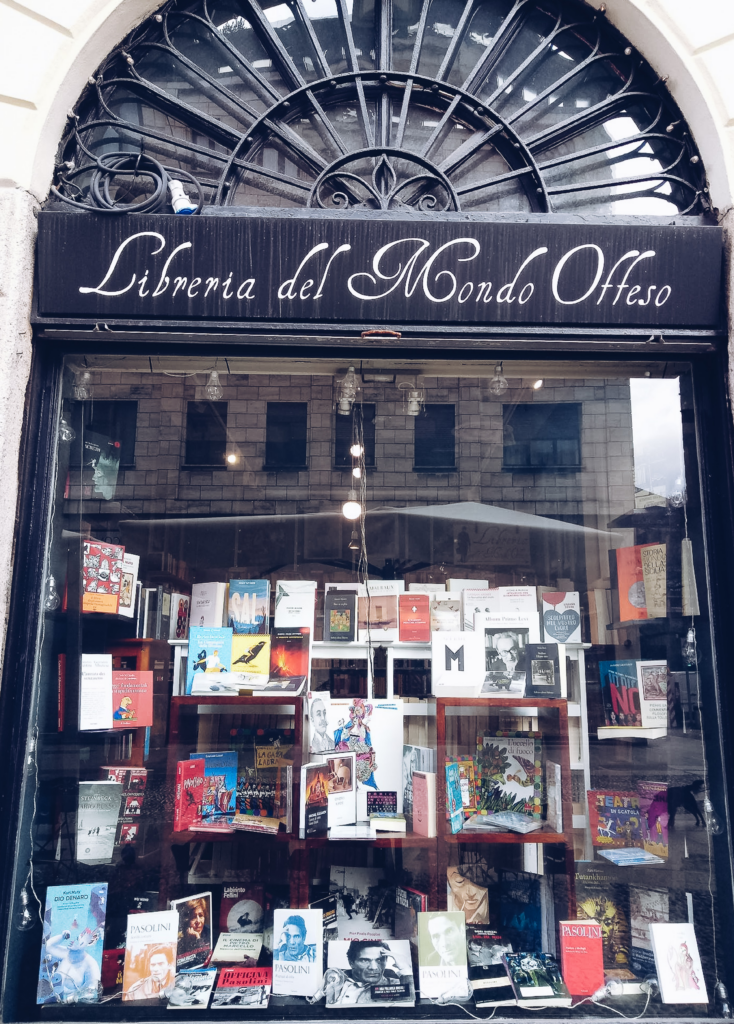 When it comes to ideal workcation destinations you are spoiled for choice, from beachside retreats to historic cities. Milan is perfect if you crave a vibrant city life and a network of expat workers. While it's the priciest city on the list, Milan boasts a plethora of cultural and social sites for anyone who doesn't want to miss out on the action. Remote workers have myriad co-working spaces to choose from as well as libraries, such as the Libreria del Mondo Offeso. The Libreria offers events throughout the year as well as a cafe with fairtrade coffee and spots for working.
When you need to get away from the hustle and bustle, Milan boasts a stellar transit network, allowing you to go north, south, east and west. Many digital nomads head to nearby Lake Como or the Dolomites for nature and skiing.
Top tips for the perfect workcation
Find a place with reliable high-speed WiFi. Islands are great but don't always have the most reliable Internet connections
Consider the cost of living, from rent to groceries to WiFi. Everyone has a different budget to live on so consider yours
Pick a place with remote worker-friendly communities. So, when you don't want to be alone, you can connect with other like-minded people
Consider the climate. Are you more of a winter vagabond or a sun seeker? Think about accessibility (public transport, roads, etc.) around the town/region as well
Pick a spot with a lot of cafes. In case your WiFi goes out where you're staying, you can always spend the day sipping coffee and working with others
Get travel insurance! Most insurance providers only offer coverage if you are in the same country. So, in case of emergencies, you might be out $$$
Bring your bike or roller skates. Having your own wheels saves time and money
Don't leave your furry friend behind. We know how hard it is to say goodbye to our best friends even for a weekend. Check your accommodation for their pet policy, make sure your pet has all the proper vaccines, get them a passport and have a furry good time!