A wonderland of dramatic peaks, glittering alpine lakes, and tumbling waterfalls, the Swiss Alps play host to hikers, mountain bikers, winter sports enthusiasts, wild swimmers, climbers, and campers.
The Swiss Alps are spectacularly beautiful any time of year, but really show off their awe-inspiring majesty in the fall. Leaves change from green to russet and gold, blanketing forested foothills. Mountain tops are mired in morning mist and meadows resound with the tinkle of cow bells as farmers guide their livestock from high-altitude summer pastures to winter shelter in the valleys.
And with fewer people around to hinder your solitude, what better time of year could there be to embark on a camping break in the Alps? Hiking trails are quiet and campsites are emptying out as winter slowly creeps closer, while temperatures are still warm enough to sleep well in a tent. Read on to discover why you should camp in the Alps in the fall.
What is camping?
For novice campers, here are the basics. Camping isn't just about grabbing a tent and taking to the wilds (although read further to see how to do exactly that). Camping these days offers all sorts of options, from luxurious glamping sites to cozy camping pods.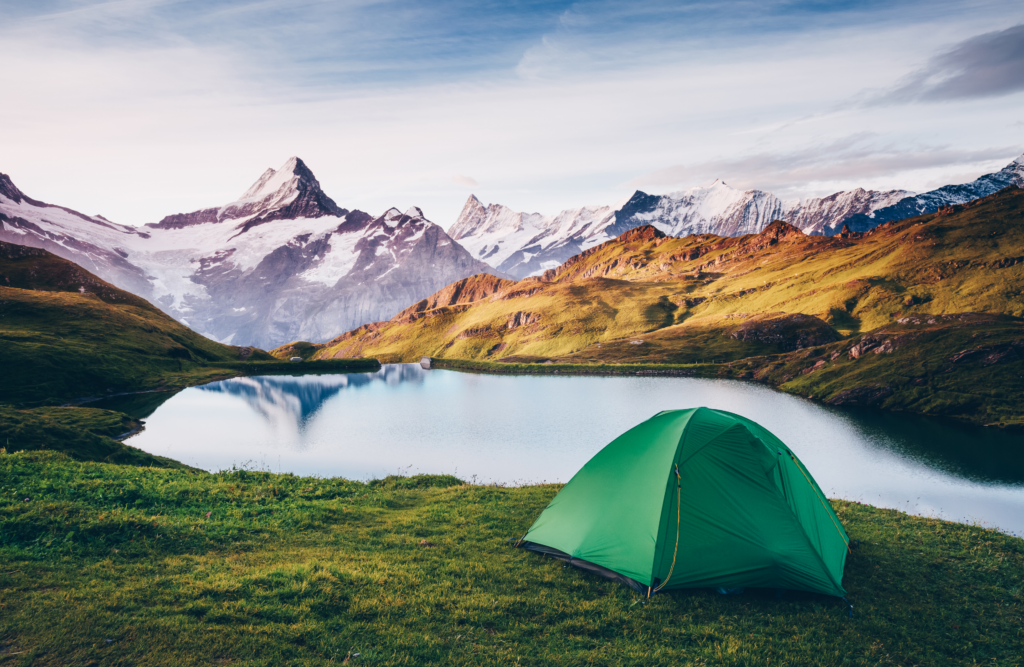 The art of holidaying alfresco can be roughly split into five categories:
Staying on a campsite or holiday park in a tent.
Driving to a campsite or holiday park in a touring caravan, camper van, or motorhome.
Booking a caravan, lodge, cabin, pod, or hut at a campsite or holiday park.
Renting a glamping tent—(bell tent, tipi, yurt, or safari tent) at a holiday park or campsite.
Going your own way and wild camping in a tent, touring caravan, camper van, or motorhome.
Why go camping?
It's indisputable that camping out in nature brings with it several health benefits: spending time outdoors improves mental health, a night out in nature reconnects campers to their natural circadian rhythms and aids disturbed sleep patterns. Not only does camping bring people closer to nature, but it also makes them get more active, improving fitness levels, too.
Fall camping in the Swiss Alps is fantastic for everyone—families with kids of all ages might consider renting spacious yurts, safari tents, or lodges; groups of friends can catch up with each other by pitching tents together on a campsite and sitting around a campfire; while dedicated peak-baggers can overnight in insulated wooden pods before early-morning forays into the mountains.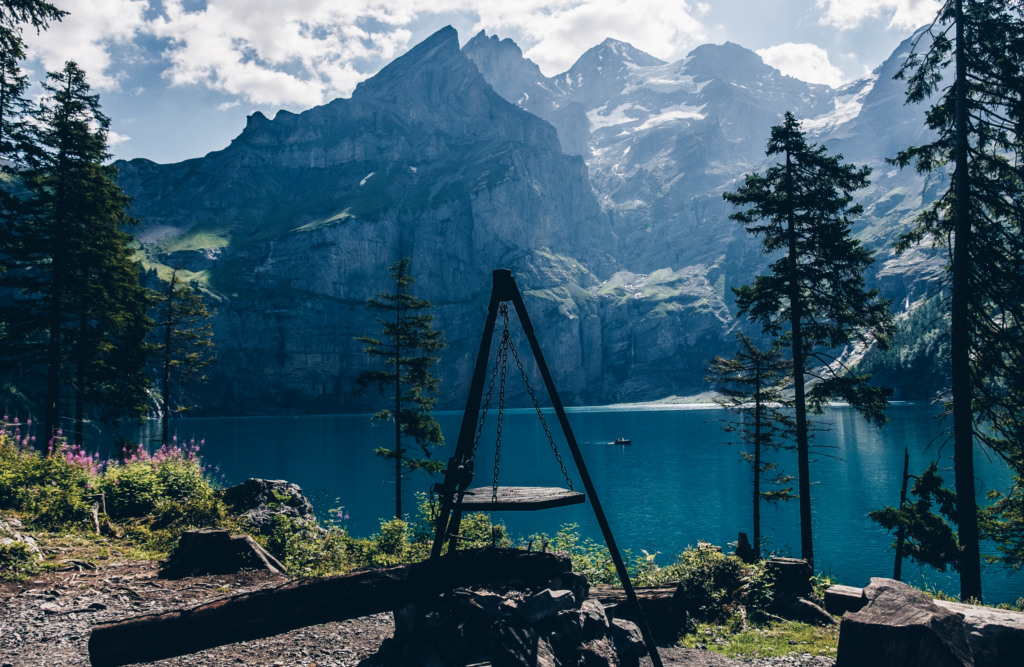 When the only noise is the tranquil sound of birdsong, the rushing of water or the wind ruffling the autumn leaves, it's so much easier to relax and spend time catching up, listening to others, and rebuilding a sense of community with shared experiences. And very importantly, camping often means no WiFi, giving people that all-important digital detox (but always keep a phone charged and handy, in case of any emergencies).
Campsites in the Swiss Alps nearly always guarantee amazing mountain views and can be as luxurious or basic as you prefer, with facilities varying from a simple grass pitch for tents to high-end glamping sites with bell tents to rent plus hot tubs, shops and restaurants. Most are child- and dog-friendly (always check on booking), and can be reached by public transport.
What is wild camping?
But how about really getting away from it all by camping in the wild—no fellow campers, no designated campsite, no handy restaurant nearby? The popularity of wild camping has increased tenfold across the world since the start of the pandemic as people seek to address mental health issues and reconnect with nature. Wild camping means setting up a tent in a remote location for the night. Camping in the wild is about taking life back to its basics: just you and a comfy shelter at one with nature, which in the Swiss Alps is one of dramatic mountain scenery, rushing rivers, and sparkling glaciers.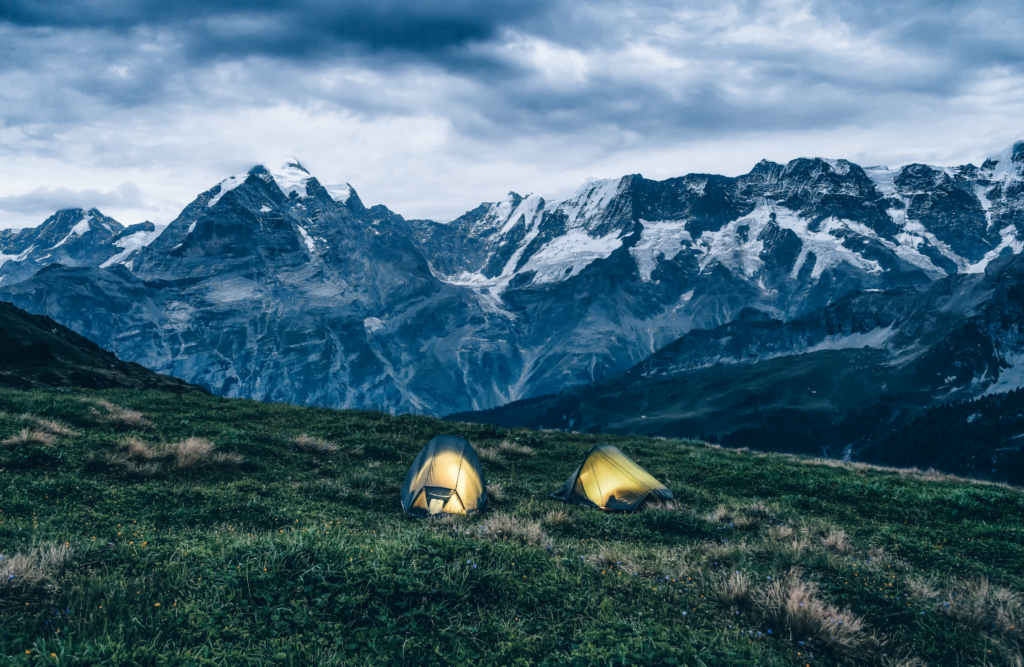 In Switzerland, wild camping is strictly banned in national parks, reserves, and wildlife sanctuaries–pitching up and lighting fires in these areas can result in a fine of up to €10,000. Bear in mind that wild camping is only permitted above the treeline or in remote areas, and always show consideration by not pitching up near inhabited areas, climbing routes or ski resorts (in winter).
However, wild camping is allowed above the treeline, on high-altitude alpine meadows, and on rocky terrain—for example around mountain lakes.
Where to wild camp in Switzerland
All ready for sleeping under the stars? Here's our pick of locations for wild camping in the Swiss Alps—all are accessible from public transport, and there are a number of travel passes available to keep the cost down for travelers.
Interlaken
If you're heading to the mountainous Bernese Oberland region on your Swiss wild camping break, take the train from Interlaken Ost station to the lively alpine village of Lauterbrunnen, and hike out south of the town (or catch a bus) towards Stechelberg.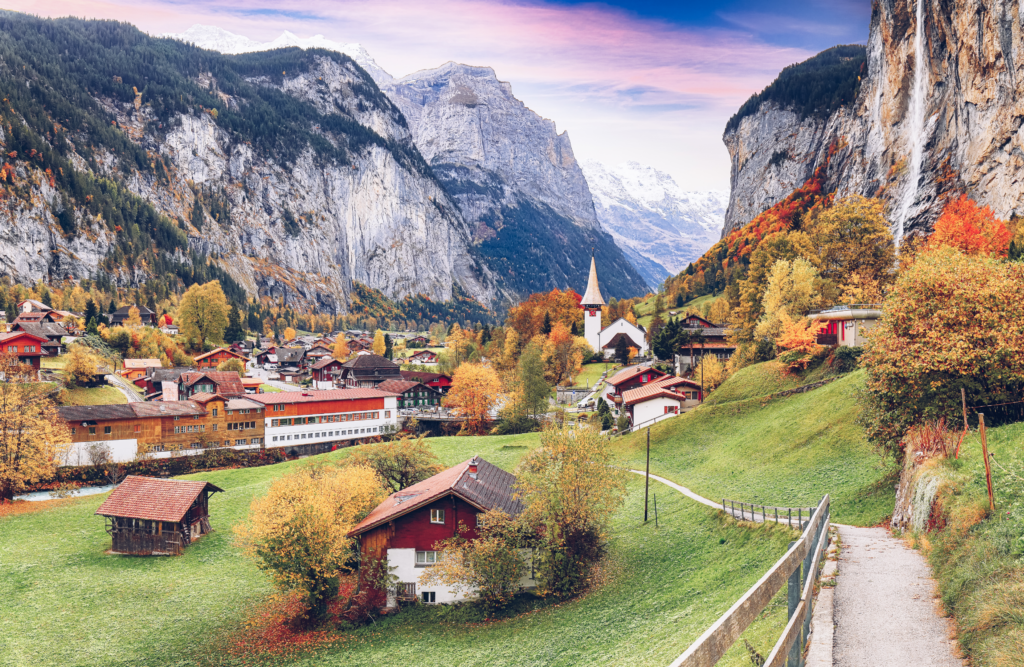 Hidden away under the steep cliffs of the Lauterbrunnen Valley, there are numerous grassy meadows edged by trees where you can discreetly pitch a tent. Just make sure to steer clear of any houses or the road and you'll be alone with views of soaring rock faces and the majestic, snow-topped Jungfrau mountain amid the sound of rushing waterfalls—the most breathtaking is Staubbach, cascading 974 feet (297 m) down the mountainside.
Kandersteg
For a lakeside wild camping adventure in the canton of Bern, take the train to Kandersteg, then either walk or take the local bus to the Oeschinensee gondola—from the top of the ride, there's a short stroll along a wide dirt road heading to Oeschinensee lake, famous for its crystalline water surrounded by rugged peaks. There you'll find a restaurant as well as barbecue pits if you feel like socializing with other visitors.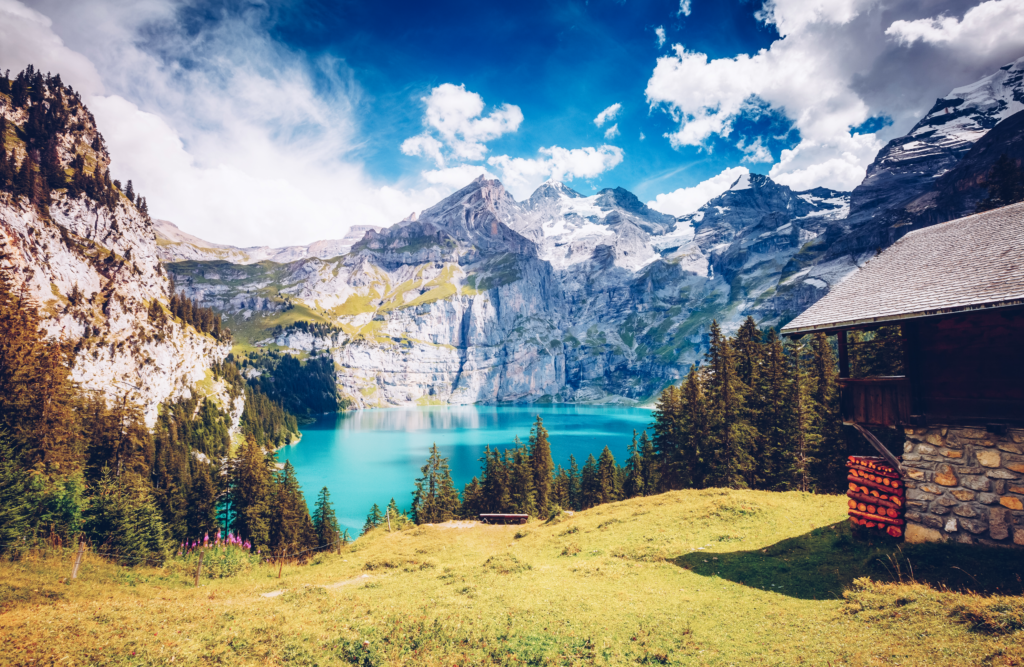 If the object of your visit is total solitude, you'll need to hike around Oeschinensee for about an hour on uneven terrain to reach flat, rocky ground and pitch up backed by sheltering cliffs. Here you can find total peace disturbed only by the song of birds far above, and you can take the plunge and go wild swimming in the lake and even shower under a waterfall nearby.
Saxer Lücke
Tucked away near Brülisau in the canton of St. Gallen, Saxer Lücke is a famously craggy rock formation in Switzerland's Alpstein massif. Camping with views of the rocky ridge requires an easy and panoramic 1.5-hour hike from the Staubern gondola station (where there's a chalet-style mountain hut serving drinks and lunch)—the route is clearly marked and on the way, you'll glimpse the shimmering turquoise waters of Fählersee and Sämtisersee lakes. On arrival at the viewpoint, there's a small choice of wild camping spots on several hillocks with unobstructed panoramas of the rocky landmark.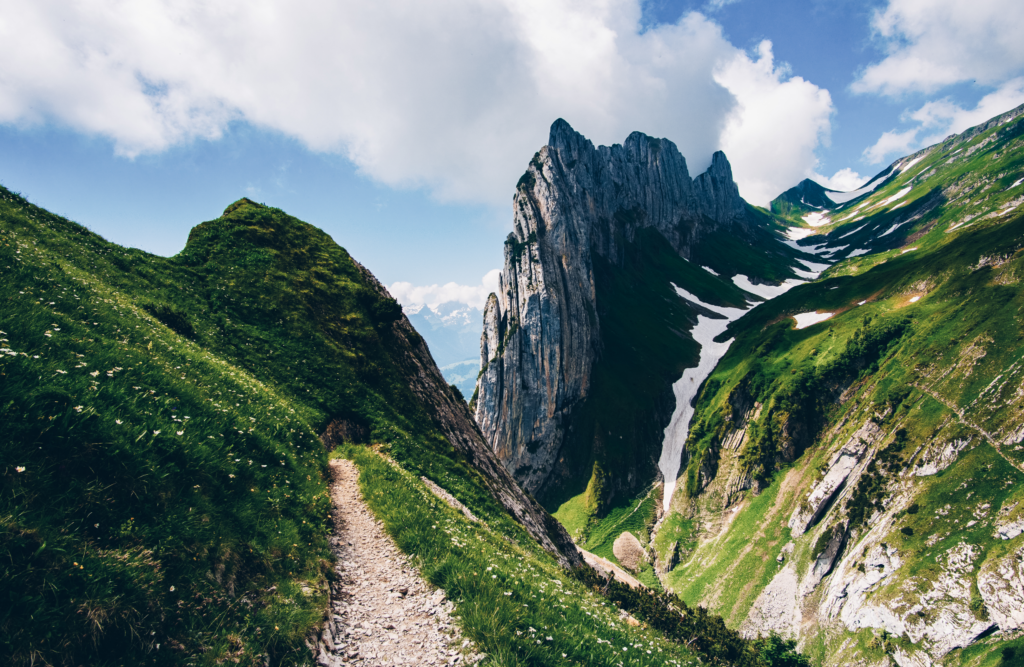 Travel to Saxer Lücke via train to Salez-Sennwald and bus to the Frümsen gondola, which travels up to Staubern.
Ticino
An Italian-speaking canton in southern Switzerland, Ticino is a land of delicious Italian cuisine, ornate Baroque architecture, and elegant lakeside towns like Ascona and Lugano. The less-visited Mendrisio in Merlot wine country is a springboard to hiking alpine peaks like Monte San Giorgio or Monte Generoso, and plenty of options for wild camping including the dramatic Nufenen Pass, near the border with Italy and at 2.485 m (8,152 ft) the highest paved road in Switzerland.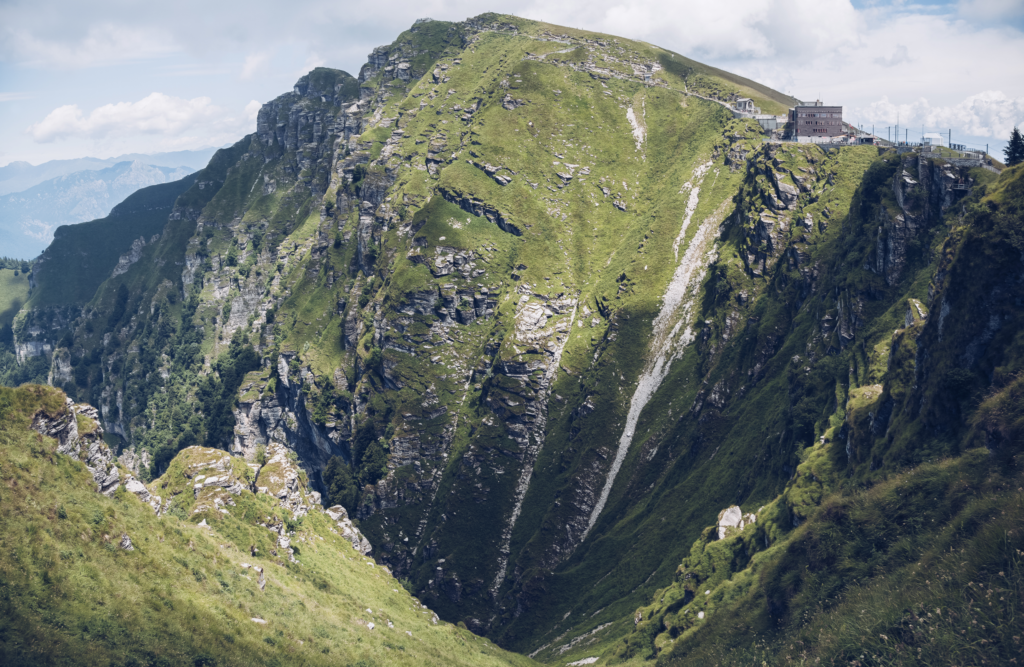 Take the train to Locarno and then a bus going to Nufenen Pass Passhöhe near the top of the mountain pass, where there's a restaurant, shop and car-parking spaces. Wild camping is possible by the side of two dreamy alpine lakes—you'll need to hike so take plenty of warm clothes as it can be windy. Your reward will be awe-inspiring views of snow-capped peaks as well as nights of fantastic star gazing.
Vallorbe
Traveling with family or not a fan of high mountains? Time to take a wild camping trip that the kids can join too. Sitting almost on the border with France, in north-west Switzerland's canton of Vaud, the vast cave complex at Vallorbe is a magical subterranean world of immense limestone pillars, stalactites and stalagmites all beautifully illuminated and reflect in the rushing waters of the River Orbe. The caves are also surrounded by forest crisscrossed by family-friendly hiking trails, including the circular Salt du Day route encompassing tumbling waterfalls and gorges.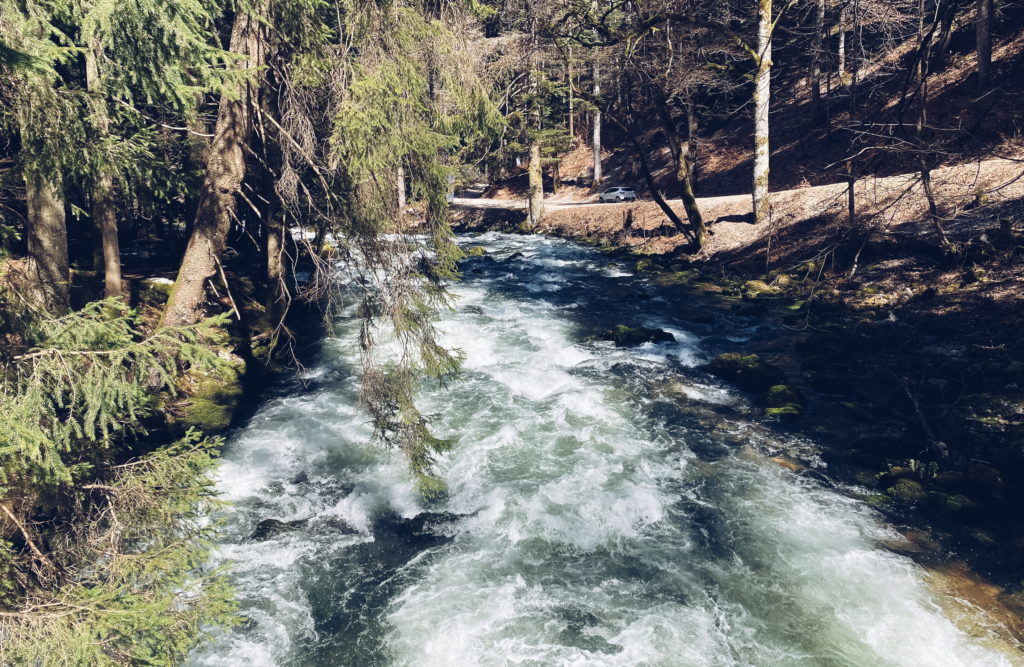 To get there, take the train to the small town of Vallorbe and either walk or take the bus westward. Head off into the forest at any point that is suitable, getting as high up as possible before setting up camp.
Tips on wild camping in the Swiss Alps
When pitching a tent in the wild, the first consideration should be to treat the spectacular scenery, fauna, and wildlife of the Swiss Alps with the utmost respect.
The main mantra for wild camping is always to "leave no trace," so leave any camping spot precisely as it was found.
Arrive later in the day, and leave as early as possible. Only stay one night at each location and keep camping groups small.
Don't make any noise: be especially quiet around dusk, as that's when many animals are at their most active.
Only light campfires if it's safe to do so, and keep them small. Avoid lighting campfires if local rules forbid it (remember that possible fine) or you are in the middle of a drought or heatwave.
Do not disturb the site or move/chop down any vegetation.
If you must wash dishes (instead of just wiping them down), use an eco-friendly detergent and make sure it doesn't find its way into water sources like streams or lakes.
Keep human waste away from natural water sources, and dig a hole to bury solid waste. Seal used lavatory paper into a bag and take it with you to dispose of safely and sustainably.
What to pack for wild camping
Gearing up for a wild-camping trip in the Swiss Alps is all about keeping it lightweight—you're looking for a balance between self-sufficiency and being able to carry your kit. Here's a packing list of wild camping essentials.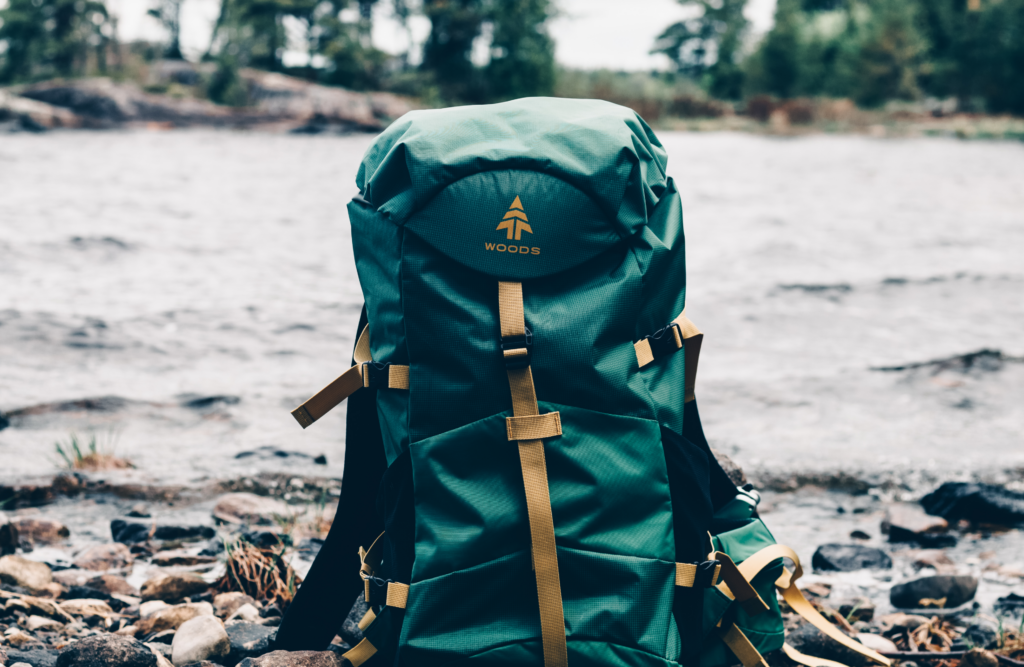 Lightweight tent
Lightweight sleeping bag
Sleeping mat (ideally self-inflating)
Waterproof clothing and boots
Spare clothes (layers are your friend) in a waterproof bag
Wet wipes, toilet paper, and basic toiletries in a waterproof bag
Cooking kit (portable stove and pan; knife and fork)
Food (in resealable containers)
Resealable rubbish bags
Trowel for latrine digging
Water (at least a couple of liters)
Mobile phone and a GPS device for navigation
Power bank or extra batteries for the above
Map and compass
Torch and spare batteries
First-aid kit