After two eerily quiet summers, the United Kingdom's festival scene is more than ready to kick start again. This summer, expect quiet pockets of the idyllic countryside to become mini towns, brimming with Brits in glitter, wellies and with a warm pint of cider in hand.
Why the U.K. is so obsessed with festivals isn't clear. Theories range from outdoor gatherings being a throwback to pagan traditions to the idea that festivals break down the country's rigid class structures. Whatever the reason, it's obvious that Brits can't get enough of them.
Glastonbury is the holy grail of music festivals in the U.K., and with more than 200,000 people in attendance and acts such as Paul McCartney and Kendrick Lamar playing this year, it will be a glorious return for this festival behemoth.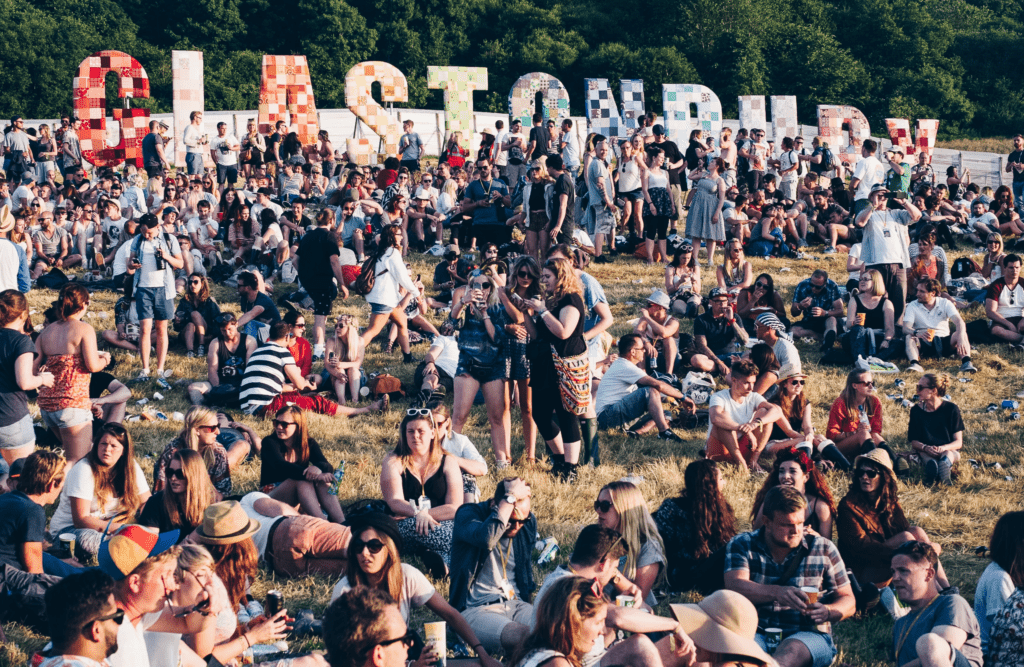 Getting a Glasto ticket now is nigh on impossible as to get one you'd have to beg, borrow or steal—which we definitely don't suggest doing! However, plenty of music festival alternatives exist throughout the U.K., from all-night raves to family-friendly shindigs. We've scoured the country to find the best music festivals in the U.K. that you can still get tickets to.
Boardmasters, Cornwall
Going to a festival as a teenager is a bit of a rite of passage in the U.K., and some festivals are more on the younger side than others. Boardmasters is one of those, but don't let that put you off—this festival is for any free-spirited individual. Inspired by its location in Newquay, the festival is a mix between live music and surfing.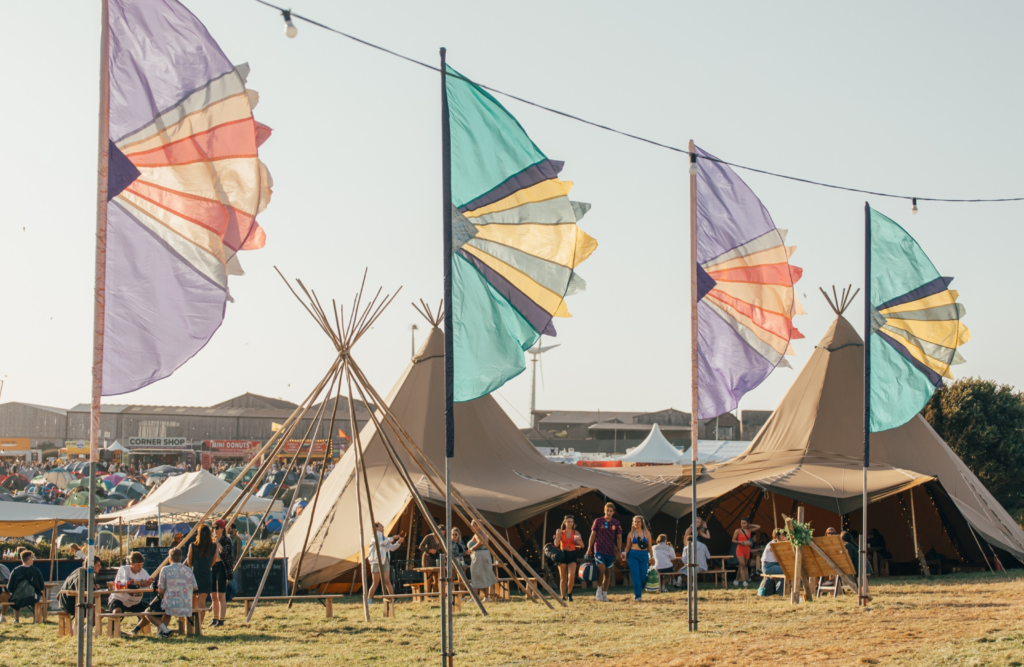 The festival occupies two locations, with most of the festival being at Water Gate Bay (the festival says they have the world's best festival view, and who are we to argue?). Here you can enjoy acts including George Ezra, Disclosure and Kings of Leon. The other half of Boardmasters is on Fistral Beach, which hosts the Boardmasters Open surf competition.
For the past 20 years, Boardmasters has been committed to protecting the local area. The festival works closely with Surfers Against Sewage, to ensure that the site makes as small an impact on the environment, without affecting the fun.
Dates: August 10-14, 2022
Camp Bestival, Dorset
Camp Bestival is one of the U.K.'s most colorful festivals, and we're not just talking about the poster. Set up by DJ Rob da Bank and his wife Josie, Camp Bestival is a family-friendly version of its sister festival, Bestival, which sadly no longer operates.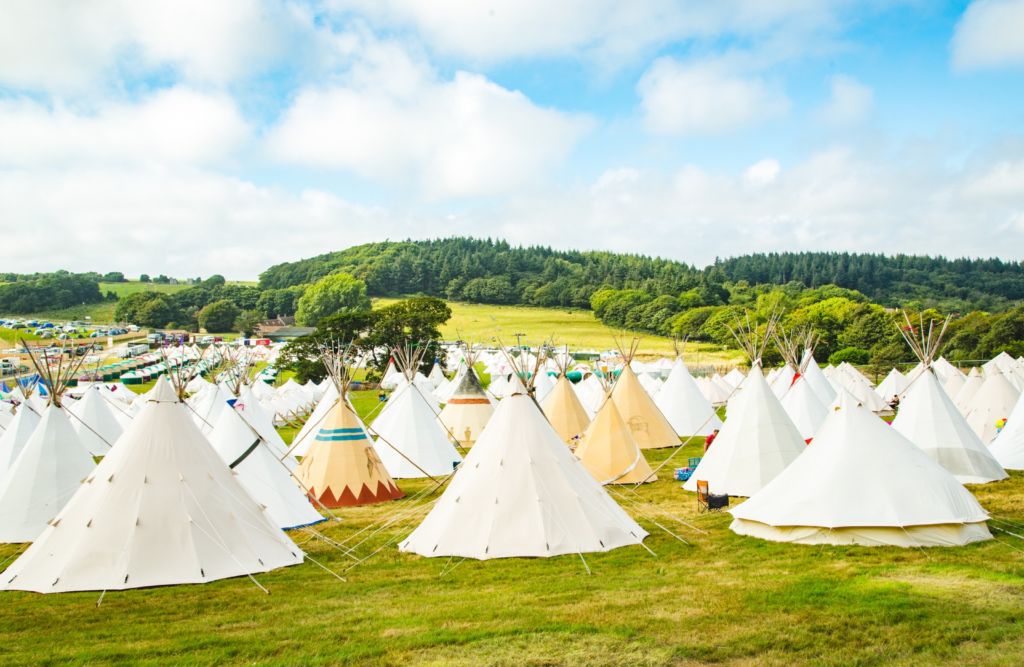 On the grounds of Lulworth Castle, the fields transform into a celebration of colors, fun and joviality, with the organizers adorning the site with multicolored bunting and disco balls galore. The site becomes even more of a rainbow smorgasbord as festival-goers spend most of their time in fancy dress. In fact, there's even a theme, with this year's being "Desert Island Disco."
Camp Bestival has a great musical lineup that will have your hips moving. Acts include Rag'n'Bone Man, Sister Sledge and Kool and the Gang. There's plenty to keep the young'uns entertained too, including the Family Fun area, which has children-specific entertainment and roaming circus acts. Adults, don't worry, there's an array of late-night DJs that'll help you stay in the party spirit.
Dates: 28th-31st July 2022
Field Day, London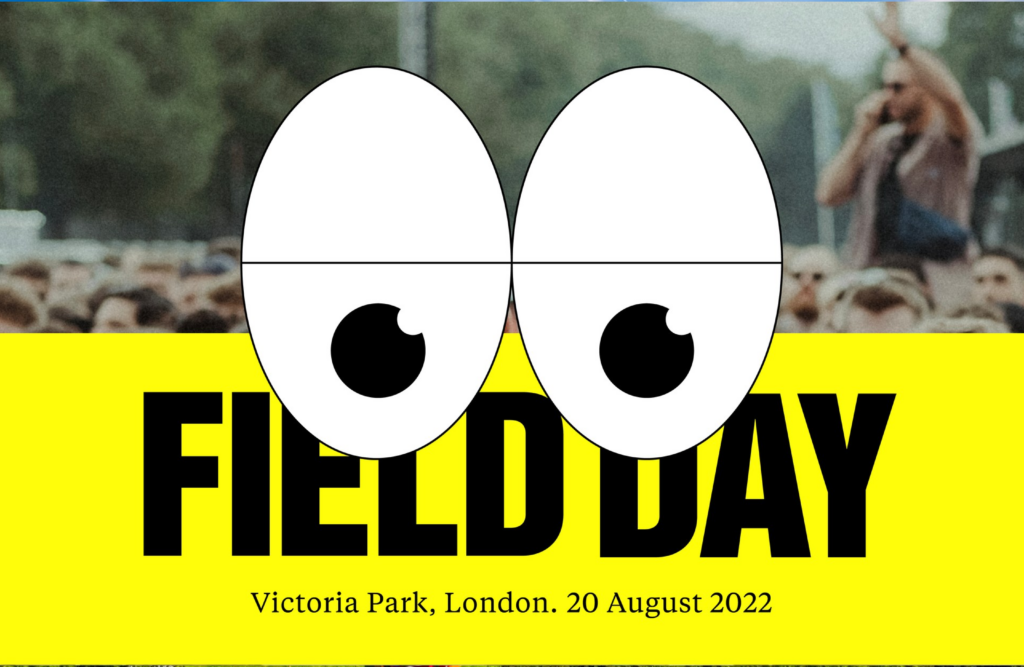 If camping in a field or taking the entire weekend to party doesn't appeal, there are plenty of day festivals around the U.K. where you can get into the spirit without having to lug a heavy bag and tent.
Field Day is one of the biggest and most popular day festivals in the U.K.
After a few years of trying different locations, this year the festival returns to its original spot, Victoria Park in East London.
Most attendees get into the party spirit before heading to the event by treating themselves to brunch at one of Hackney's bustling restaurants. Once inside, the atmosphere is that of a full-blown festival with several stages and circus tents and plenty of bars and street food trucks. Field Day offers a range of live and electronic acts, but most people come for the innovative dance music. This year you can throw some shapes to acts like The Chemical Brothers, KRAFTWERK 3D and Peggy Gou. Best of all, you'll be tucked up in bed by midnight!
Date: August 20, 2022
HebCelt Festival, Outer Hebrides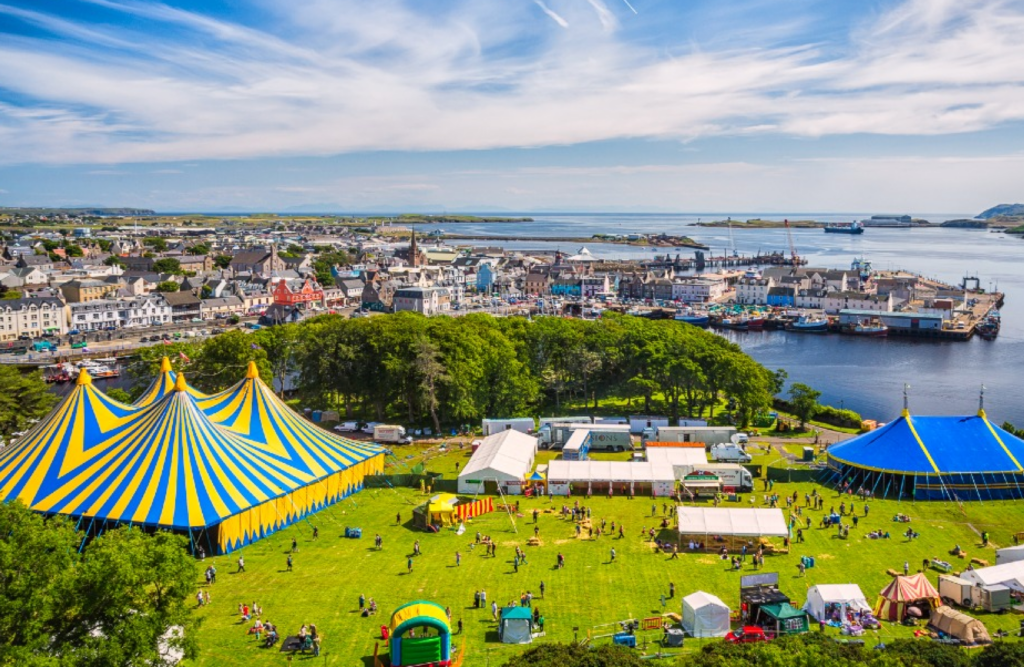 A bit of a trek, Hebcelt Festival is situated on the farthest-flung edges of Scotland, on the island of Lewis. Incomparable to other festivals in the U.K., Hebcelt started in 1996 as a celebration of Gaelic culture and language. Even so, everyone is welcome into the warm and inviting atmosphere.
Experience the sounds of Gaelic music with a performance by musical collaborators James MacKenzie, Norrie MacIver, and Calum Alex Macmillan, who will perform "Freumhan | Roots." They wrote the piece to celebrate 25 years of Hebcelt, and the local stories, island life, and communities that inspire it.
Once you've appreciated the local scene, head to the arena where you can bliss out to up-and-coming acts such as Heisk and enjoy big-name favorites such as Texas. For those who don't want the fun to end, there are ceilidhs—lively partner dances set to traditional folk music—every night to finish the party in the traditional Gaelic way!
Dates: July 13-16, 2022
Houghton Festival, Norfolk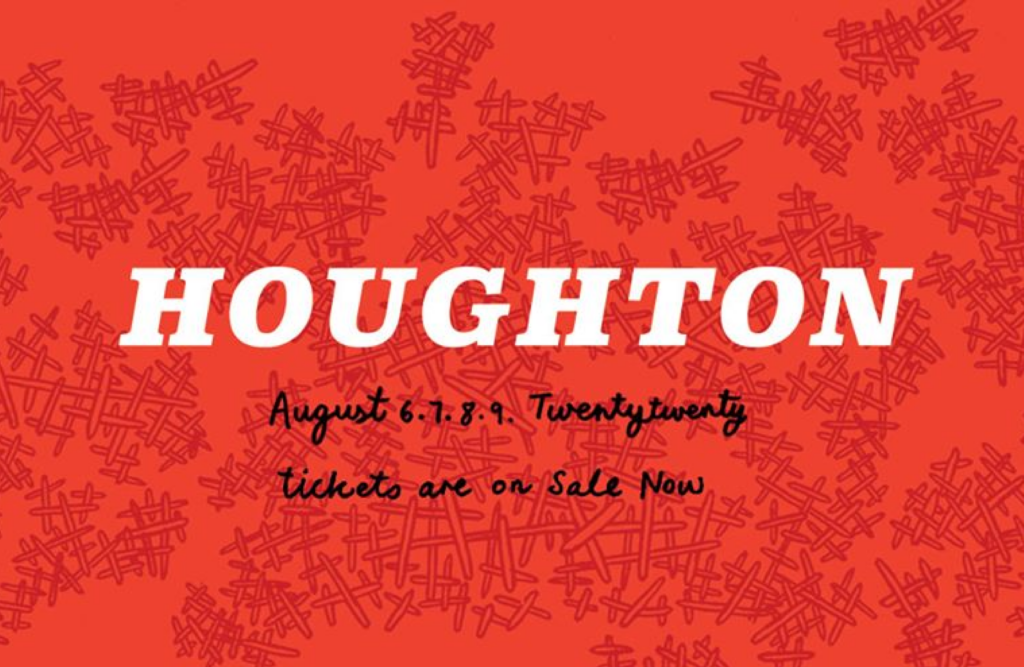 As festivals go, Houghton had a pretty rough start, canceling its third year because of stormy weather in 2019. The festival then went on a long hiatus after the British government imposed a lockdown across the country due to COVID. The fest is back and raring to go!
Organized and curated by legendary tech-house DJ, Craig Richards, Houghton lures techno heads from all over Europe. Houghton focuses on bringing the club experience, with globally renowned DJs and high-quality sound systems, to a festival setting. Expect such acts as Seth Troxler, Midland, and Hunee taking to the turntables.
Nestled in the depths of the Norfolk countryside, the site is full of surprises— head into the trees at night to find the enchanting stages there. During the day, give your dancing shoes a rest with a break by the site's calming lake.
With a 24-hour license, the party vibes don't stop at Houghton Festival, so expect plenty of surprises, back-to-back DJ sets and long, indulgent dinners.
Dates: 11th-14th August 2022
Kite Festival, Oxfordshire
This is the inaugural year of Kite Festival, so get a ticket and be ahead of the cool crowd! The festival will take place just outside the quiet village of Kirtlington, just a 20-minute drive from Oxford.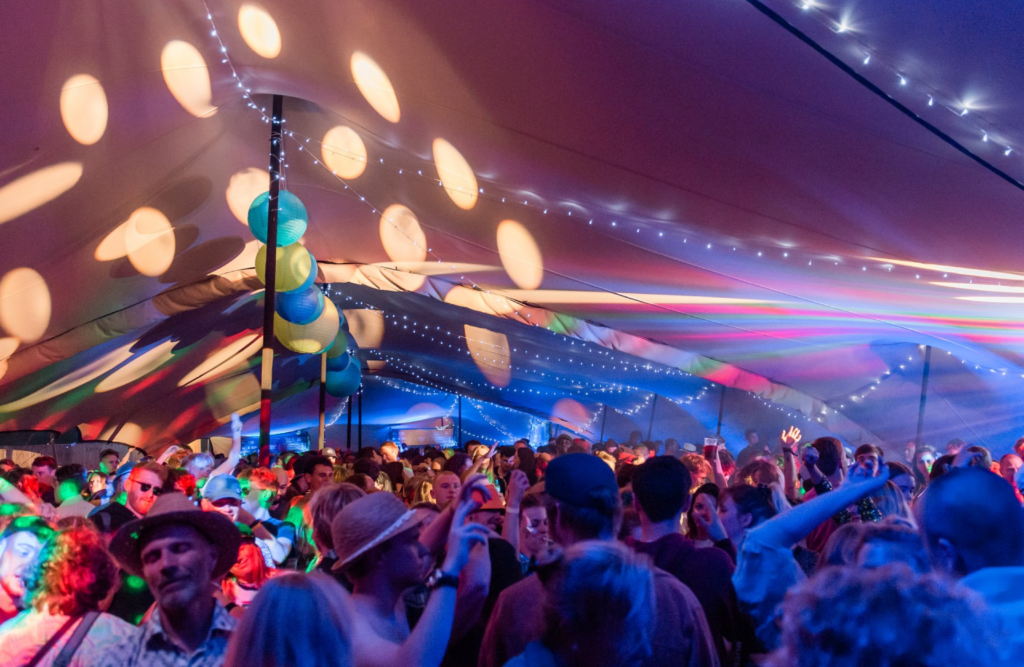 Kite Festival intends to be a place for "ideas and music for curious, inquisitive and cultural minds." This new festival offers a range of entertainment from musical artists such as the iconic Grace Jones and pop's new it girl, Self Esteem. The festival also offers a range of insightful talks from some of the world's most innovative thinkers, including Chinese artist Ai Wei Wei, Bimini from Ru Paul's Drag Race and atheist Richard Dawkins.
For those who want an elevated festival experience, book a Palladian VIP ticket. This option allows you to have access to the Kirtlington House and its gardens—just a stone's throw from the festival action. Here, converse intimately with a festival speaker or a journalist from Tortoise Magazine over a relaxed dinner.
Dates: June 10–12, 2022
WOMAD Festival, Wiltshire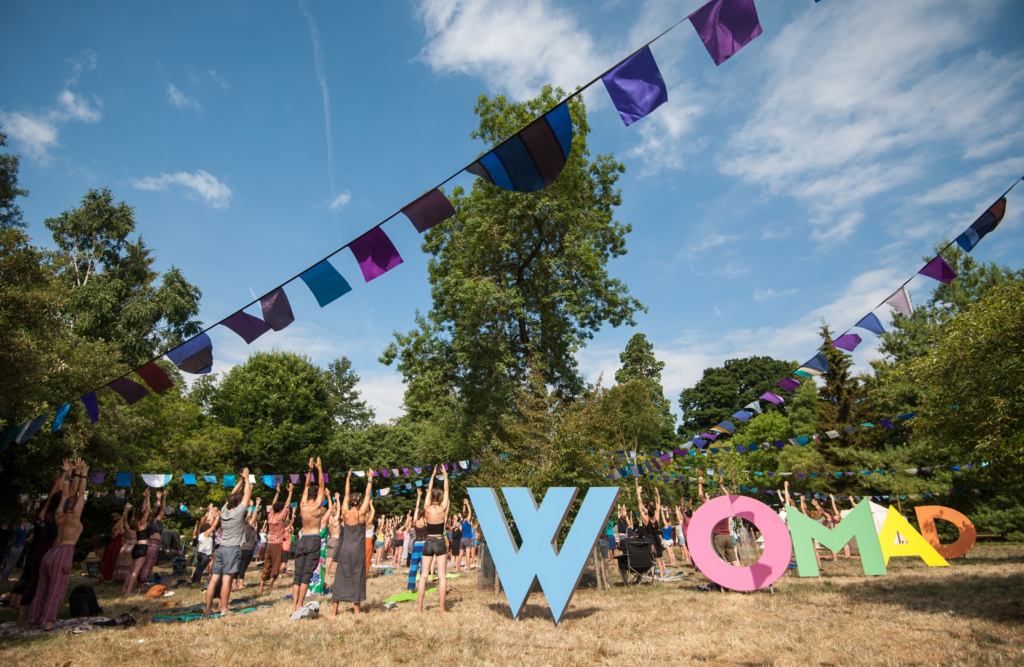 WOMAD stands for World Music, Arts, and Dance. Peter Gabriel (yes that Peter Gabriel) and other musicians started the festival to celebrate music traditions from around the globe. WOMAD was first held in 1982 in Shepton Mallet in Somerset (yes, festival fans, the same village as Glastonbury). Today, you'll find WOMAD at Charlton Park and it's going to be a special year as the festival will celebrate its 40th anniversary.
WOMAD is a family-friendly festival, with a range of activities for kids, so it's a great place to have a weekend away with the tots. Throughout the three days, there are a host of activities such as "Taste the World" cooking classes and "All Singing, All Dancing" workshops. Kids of all august will delight in the workshops on hand—80 for adults and 200 for children.
Musical acts are varied and include international names such as Brazilian musician Gilberto Gil & Family, The Flaming Lips, and homegrown-talent Lianne De Havas.
Dates: July 28–31, 2022