Everybody loves a good cup of tea.
Whether accompanied by a biscuit ready for dunking or as an act of self-care that restores harmony amid life's chaos, drinking tea is one of life's little pleasures and a tradition enjoyed and revered for more than 1,000 years.
Tea was first cultivated in China as early as 6,000 years ago and quickly spread across Asia—in the eighth-century, monks took the seeds of the tea plant to Japan, while the first teas were brought to Europe by the Portuguese and Dutch in the early 1600s. It's said that the English, who were colonial rulers of India for 400 years, introduced the beverage to the locals there. Tea has become synonymous with South Asian culture as a result.
Nowadays nothing screams "Hail Britannia" more than a good cuppa. Credit Queen Catherine of Braganza, a Portuguese noblewoman who married King Charles II of England in 1661. When she arrived in her new homeland, Catherine brought packets of loose leaves and she introduced the ritual of drinking tea to the English royal court. She popularized the use of porcelain tea cups and mugs and, by the end of the 17th century, much of the British aristocracy was enjoying the hot beverage.
Today tea is the world's most-loved beverage, after water. More than 36 billion cups are drunk every year and the ritual of afternoon tea is a British phenomenon. This year, on December 15, we celebrate International Tea Day. Since its inception in 2005, International Tea Day has celebrated "the health benefits, economic importance, and cultural heritage of tea". The day mainly seeks to ensure a more sustainable tea production—from crop to cup—but is also celebrated by tea lovers worldwide.
International Tea Day 2022 is the perfect occasion to brew yourself a fresh cuppa or to try the venerable beverage for the first time. We've compiled a complete tea culture guide to the United Kingdom to let you enjoy it like a true connoisseur.
What is English breakfast tea?
In the 18th century, tea was still something exotic and exciting, a really expensive and exclusive drink, consumed by only a handful of people who were in the social elite around the court and in fashionable circles. However, by the end of the same century, almost every household in England right down to the poorest cottages consumed tea weekly and it became the first commodity to find a mass market in Britain. The tea that people drank at that time was largely green tea but nowadays the most popular tea consumed in the UK is the classic English breakfast tea.
English breakfast tea is a blend of heavily oxidized black teas, whose leaves are most often sourced from different estates in East Africa, Sri Lanka, and Assam, and then combined to produce a characteristically full-bodied brew.
According to tea culture, English breakfast tea is traditionally served in the morning because it enhances the traditional hearty English breakfast with a boost of energy. Most Brits also agree that using dairy milk is essential to a good "cuppa." English Breakfast is often considered the best tea in the UK for this alone.
The name Liverpool invariably evokes The Beatles and soccer, but tea lovers probably already know that Liverpool is officially the Tea Drinking Capital of the UK. When visiting the vibrant city, head to Leaf to enjoy a proper English Breakfast tea before starting your day.
Leaf was founded in Liverpool by a group of friends in 2007 and has grown now into a stylish café with a bohemian vibe, offering the best quality teas alongside a tasty selection of breakfast, brunch, and lunch options. Food is freshly made using the best locally sourced produce and teas are "wonderfully natural with virtually no artificial colorings, preservatives, or flavorings". Leaf stocks more than 60 rare loose-leaf teas. Try their classic English breakfast tea, fragrant and full of character, or the Butter Truffle Tea: black tea, amaretti biscuits, cardamom, and almond flakes are combined to create this exciting and delicious blend. The perfect pick-me-up for anyone (like me!) who doesn't consider themselves to be a morning person.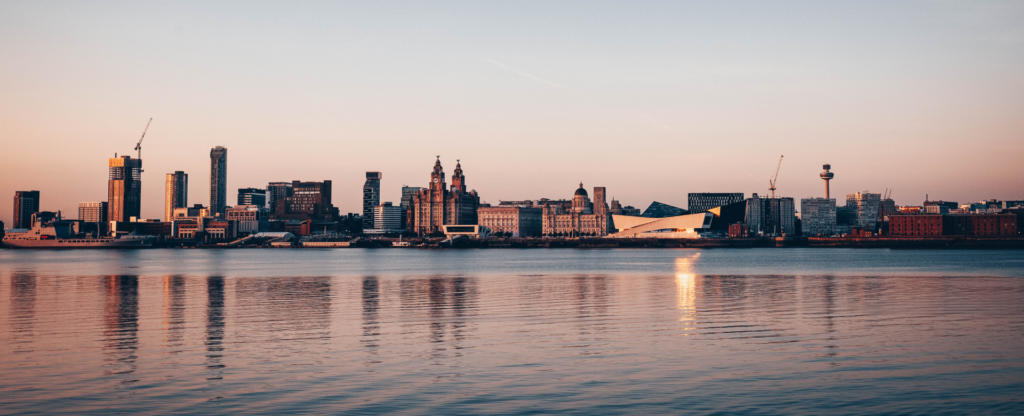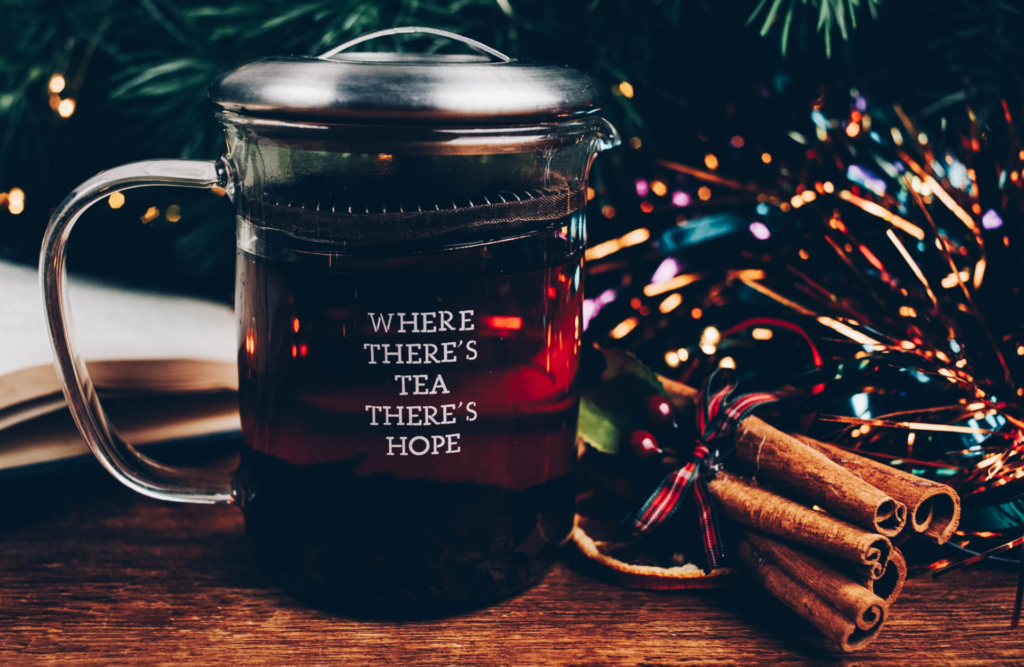 What is chai?
South Asians tend to roll their eyes when they hear the words "chai tea." Chai is the name for tea in Urdu/Hindi so there is no need to add the word tea afterwards. Chai is a hot, milky, sweet, often spiced concoction made with milk, water, tea leaves, and sugar. The king of all chais is masala chai made with a wide range of spices, such as cinnamon, clove, ginger, and peppercorns. You might have seen this delightful concoction during season two of "Bridgerton" when Kate Sharma, played by Tamil actress Simone Ashley, bemoans the bland tea in England. She walks around with her own spice mixture in her purse aka reticule to make proper masala chai at tea time.
To balance China's tea industry hegemony, British occupiers in India began setting up tea plantations around the subcontinent. Indians sort of modified the mandarin word for "cha" and ended up calling it chai. Across India, Pakistan, Bangladesh and Sri Lanka—the last is the king of tea regions—chai is a ritual that marks the start and end of the day. You can find chai and masala chai at stalls in the middle of bazaars, at restaurants, coffee shops and in nearly every household. While having chai in India or Pakistan is a heady experience, you don't have to go that far for the real thing.
In the heart of vibrant Spitalfields Market, in London, Chai Guys offers a great selection of the highest quality authentic chai. The "chai guys" are Gabriel and Abhilash, two friends obsessed with food and flavors from India. Gabriel had lived in New Delhi as a child and Abhilash is a native of the country. Since 2018, their unwavering commitment to creating authentic chai using the highest quality ingredients, directly sourced from the gardens of Assam and the mountains of Darjeeling in India, have earned them a reputation for excellence. Expect spices ground onsite daily using traditional methods to extract natural flavors. Watch Abilash finely cut ginger and you will truly experience a sensorial journey through a combination of aromatic smells emanating from pots.
Besides the classic masala chai, try Kashmiri chai, a unique concoction among authentic chais. It uses green tea as opposed to black, and instead of the sharp flavors of spices or black tea, it has incredibly subtle flavors. Made salty as opposed to sweet, it envelopes the tongue in deep and earthy flavors and is particularly warming in colder months. It's the perfect new taste to try during International Tea Day in December!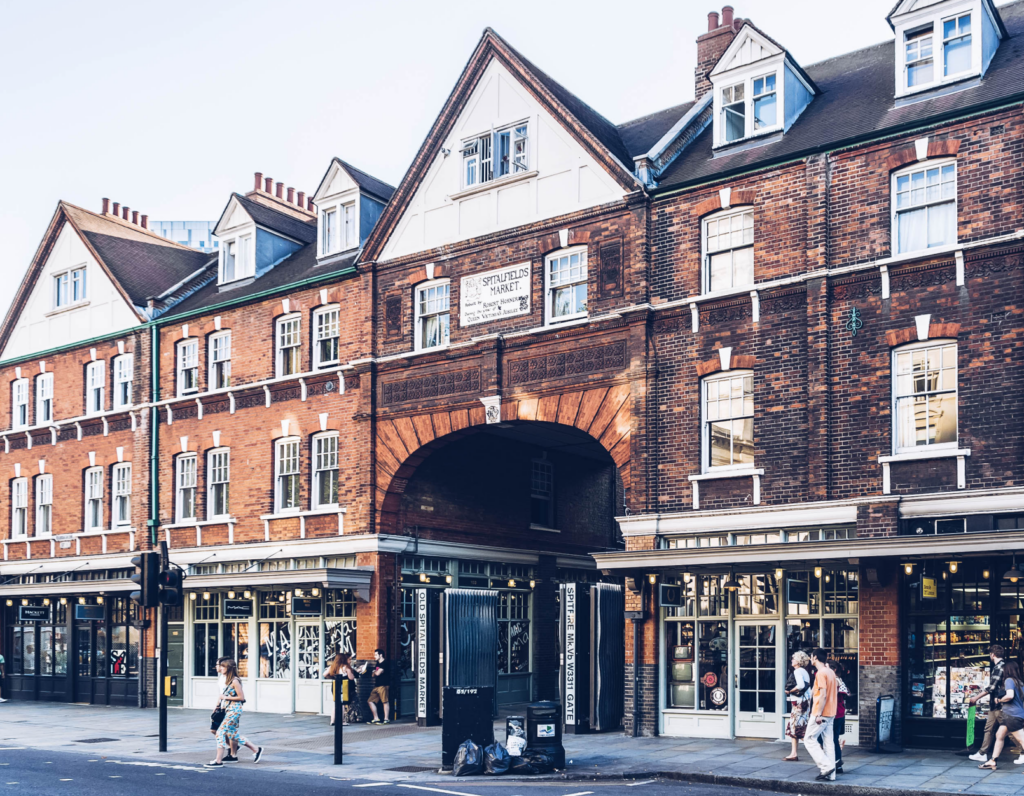 What is Chinese tea?
It's pretty interesting that no matter where tea is grown or how it is processed, or which tea you choose to consume, all tea comes from the camellia sinensis plant. Native to China, this plant is a large dome-shaped bush. A Chinese legend says that tea was discovered by emperor Shen-Nung by accident. He was drinking a bowl of boiled water and a few leaves of camellia blew into the water, which turned golden, unleashing an intense aroma. After the emperor tasted it, he was amazed at its deliciousness and refreshing effect."T'sa," he said, means "sacred," so "cha" is the Mandarin name for tea today.
Whether this myth is actually true, tea has a rich history in China and over centuries has become an integral part of Chinese life, not only in driving economic development but as a ceremonial preparation in daily practices. The main varieties of Chinese tea include green tea, black tea, Oolong tea, white tea, yellow, and dark tea.
Both a tea shop and tea house based on Portobello Road, The Chinese Tea Company offers a vast range of high-quality Chinese teas, bringing "a little bit of China to the heart of London".
Decorated with wooden panels and dim lighting, it aims to create a traditional Chinese tea room, The Chinese Tea Company boasts a loyal following of teetotalers. Juyan, the charismatic and passionate shop owner, will lead you on a journey into Chinese tea culture, through the types of tea, their cultural significance, and benefits. Customers almost always lose track of time as the experience is superlative.
Don't leave without buying some tea to brew at home. Our favorite is the selection Tie Guan Yin Oolong Tea, directly sourced in Anxi, China. The wonderfully thick and creamy textures give rise to rich flavors with sweet nectar notes and wonderfully enticing aromas.
Whatever is your favorite tea, pour yourself a cup, sit back and celebrate with us International tea Day 2022!